ABOUT US
---
When we founded our firm at Bur Dubai which is traditional heart of Dubai under leadership of Mr. Surjeet Singh Babbar in 1988, We sought to take the best of Import and Export of textiles in Dubai.
From Import and Export, we took the benefit of years of experience and expanded our services in Home Textiles , Upholstery , Trimmings , Furniture , Mobile Phones / Tablets , Real Estate not only in Dubai but in the UK as well.
Our business and success depends on quality and the service we deliver. We provide highest quality products and customer support to our customers. Competitive Pricing and Excellent Customer Service has always been our top priority.
Babbar Group has solidified its standing in the market by aiming at Innovations for new products and Stepping up to new challenges of tomorrow.
What makes us unique is highest number of our Satisfied customers , Dominant market position , Ethical standards , Fulfilled employees and Global recognition.
Our services deliver great results for us. We have long-standing and close relationships with our customers, and they choose us again and again.
We are Expertised
---
We have the experience and expertise, but we like to do more! Add a dash of creativity and what you get is satisfied customer.We have provided top quality Materials for many years and this give us the experience that you probably looking for.With our vertical integrated production and volume power you can't beat our prices for the quality you get.
TEXTILES - A Best Buy Center
---
Over 2 decades, the Babbar Group started its activities in Dubai with Textiles. Although now that the group has diversified its business activities, it continues to be a force in the trading of textile products.


"Babbar fabrics are unique in weaving features, materials used and designs reflecting Turkish taste."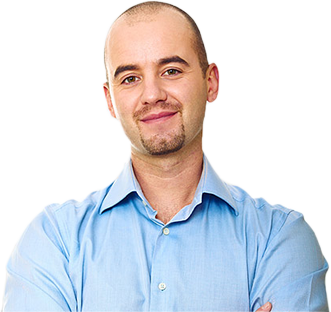 THE MISSION STATEMENT
---
We are one of the leading service providers of high quality products like: Mobiles,Furniture,Upholstery,Textiles. Our New product innovation and increased marketing support has helped us to maintain a strong market presence and find a strong foothold in the industry. We have successfully executed many big orders with time bound deliveries. We are in this field since 1988, and are having good knowledge of such products. Our products hold the credit for their excellent quality, unique designs and on time delivery schedules .While designing our fabulous collection of ensembles, we pay special attention to various aspects such as good quality yarn, color schemes, durable fabrics and current fashion trends.
UPHOLSTERY - Understanding your needs and delivering the best
---
Babbar Furnishing LLC has been in the forefront of furniture re-upholstery, curtain making and other interior furnishing services in the UAE since 1988. We undertake individual furnishing jobs as well as complete interior projects. We also cater for outdoor furniture upholstery (gardens, poolside etc.) and other specialized jobs such as making of canvas canopies and aircraft engine covers. We are passionate about meeting our customer's exact requirements and delivering true value for money. We cherish our high standard of workmanship and the quality of materials used. Over the years we have built a long list of satisfied clientele in the hotel industry, government and corporate sector. We also have private individual customers who patronize us for our quality, reliability and personal attention.Babbar offers a wide selection of attractive upholstery fabrics and drapery fabrics with the best quality. Browse our broad collection of first-quality Fabricut fabrics.
"We specialize in complete interior furnishing and refurbishing works for Hotels, Restaurants, Offices, Villas and Apartments etc.."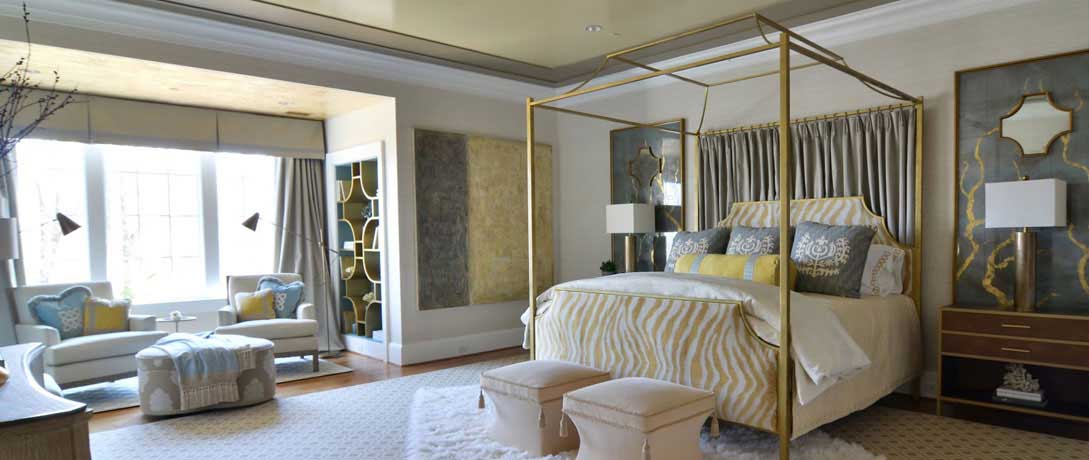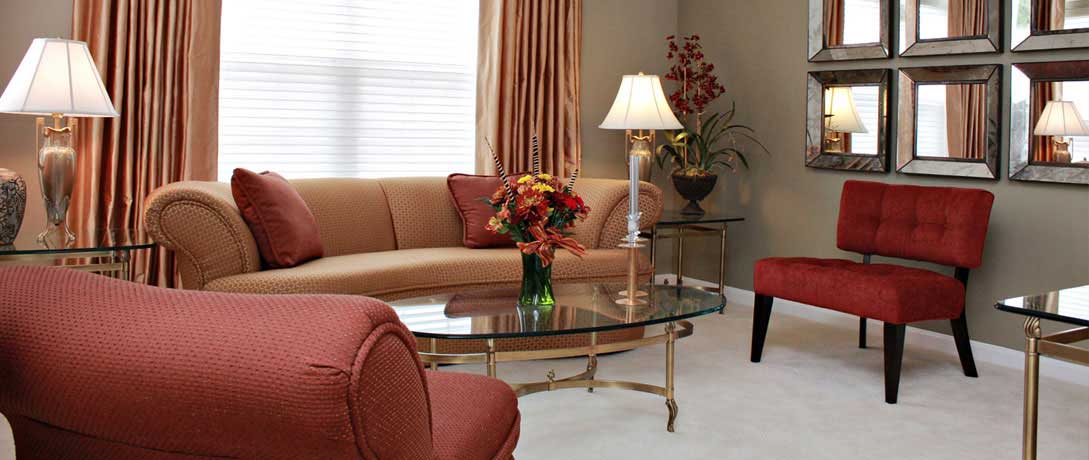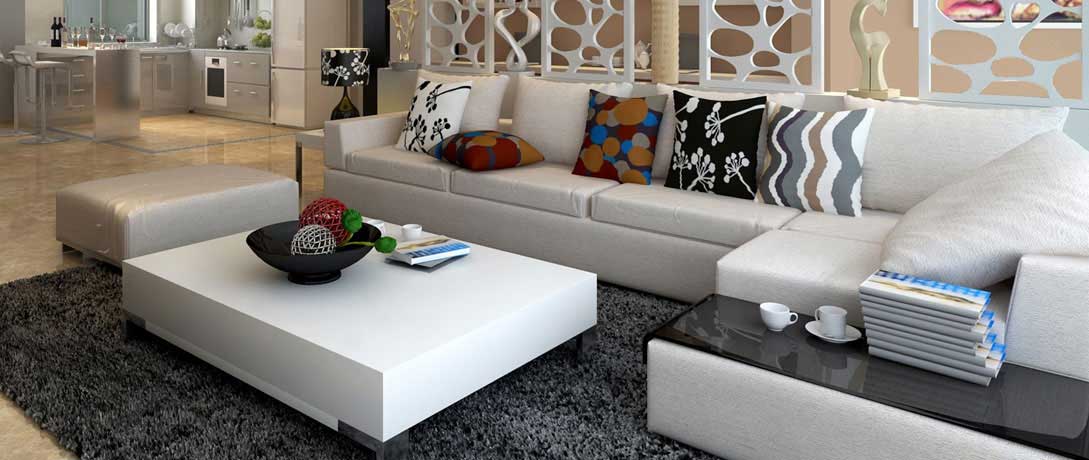 FURNITURE - We Provide Awesome Collections
---
Babbar Furnishing means "Custom Made Lifestyle Boutique Experience" a piece that is "Carefully Crafted just for you", Offering services, Which are synonymous with high-end luxury living and beyond.Unlike any other custom-made furniture and mass manufactured luxury made furniture, a "Bespoke Design" defines and encompasses everything that is truly unique and individual complimenting the clients' taste, desire and lifestyle.We are an Emirati-German interior design company in Dubai have one message:
"We design and produce everything ourselves in the Emirates to high quality with standards and delivery times second to none".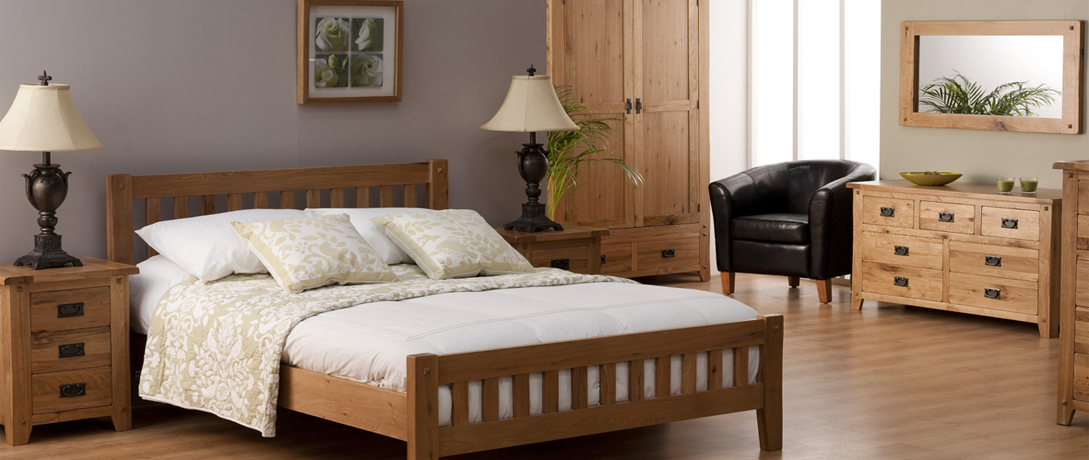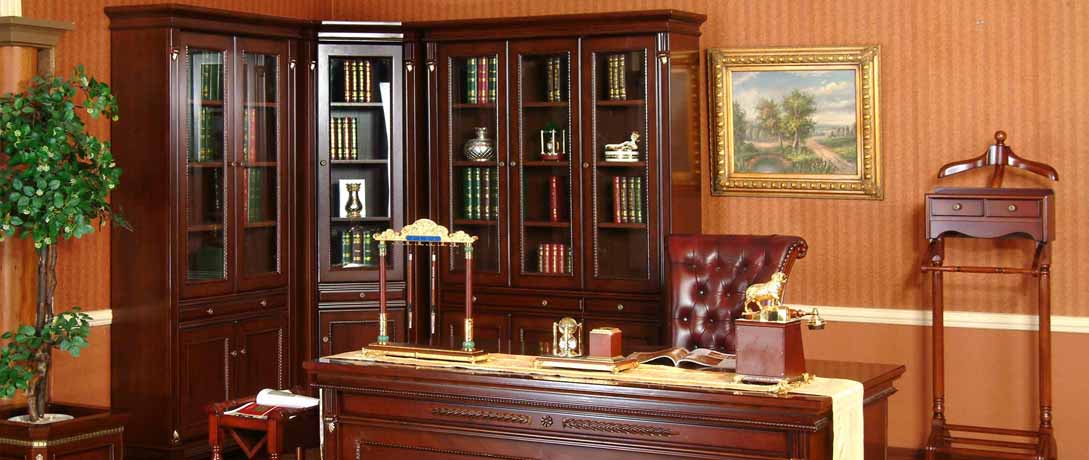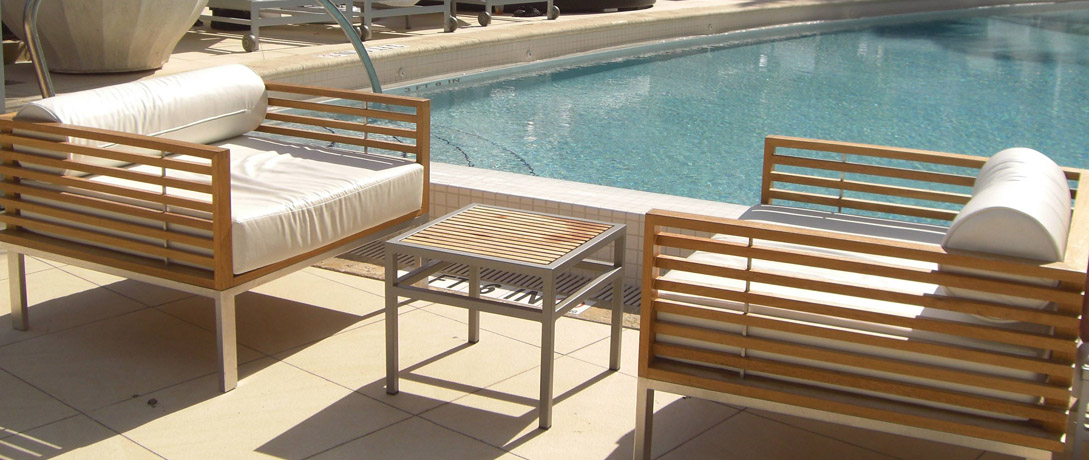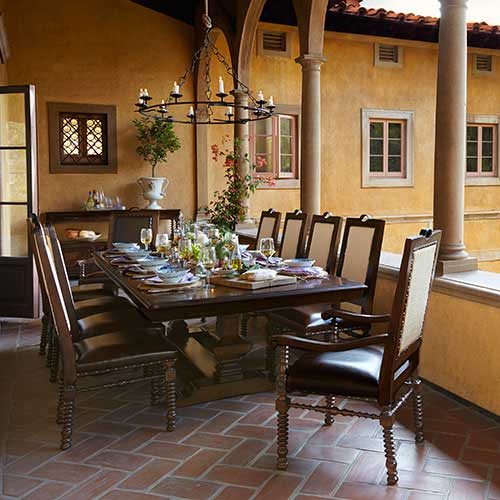 After Eight Pearl Croc 4 Leg Rectangular Dining Table
FINISH:
PEARL CROC
DIMENSIONS:
W79.50/127.50" D45.00" H31.00"
W201.93/323.85 CM D114.30 CM H78.74 CM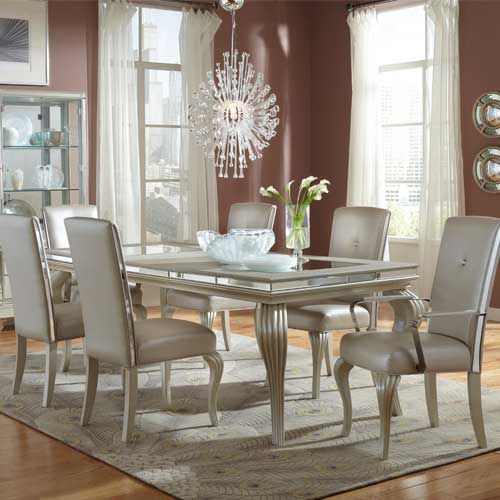 After Eight Titanium 4 Leg Rectangular Dining Table
FINISH:
TITANIUM
DIMENSIONS:
W79.50/127.50" D45.00" H31.00" W201.93/323.85 CM D114.30 CM H78.74 CM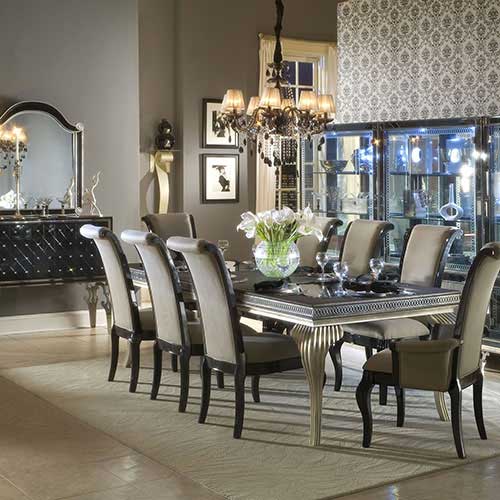 Side Chair
FINISH:
PEARL
DIMENSIONS:
W21.50" D26.00" H45.75"
W54.61 CM D66.04 CM H116.20 CM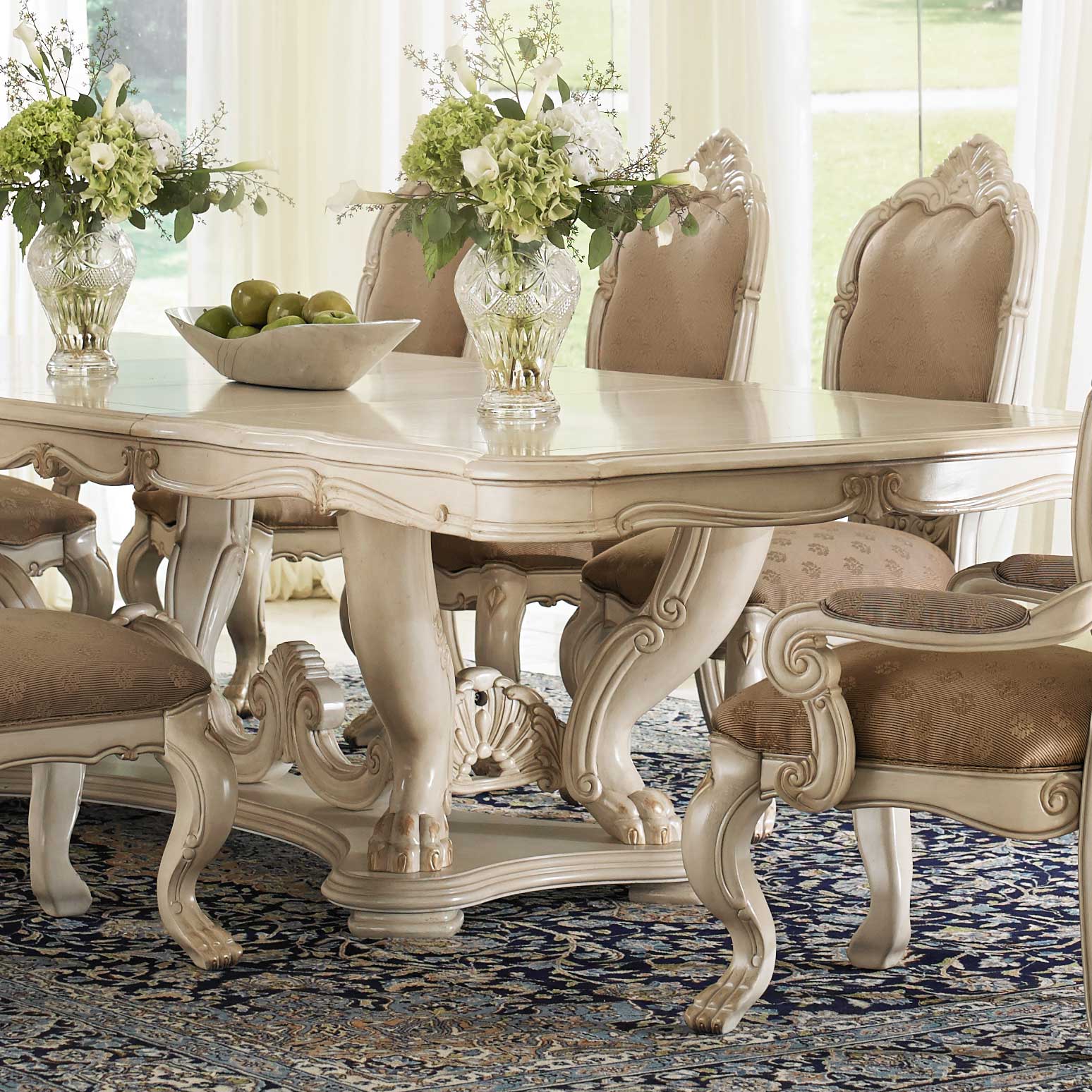 Side Chair
FINISH:
BLACK ONYX
DIMENSIONS:
W21.50" D26.00" H45.75" W54.61 CM D66.04 CM H116.20 CM

After Eight Pearl Croc 4 Leg Rectangular Dining Table
FINISH:
PEARL CROC
DIMENSIONS:
W79.50/127.50" D45.00" H31.00"
W201.93/323.85 CM D114.30 CM H78.74 CM

After Eight Titanium 4 Leg Rectangular Dining Table
FINISH:
TITANIUM
DIMENSIONS:
W79.50/127.50" D45.00" H31.00" W201.93/323.85 CM D114.30 CM H78.74 CM

Side Chair
FINISH:
PEARL
DIMENSIONS:
W21.50" D26.00" H45.75"
W54.61 CM D66.04 CM H116.20 CM

Side Chair
FINISH:
BLACK ONYX
DIMENSIONS:
W21.50" D26.00" H45.75" W54.61 CM D66.04 CM H116.20 CM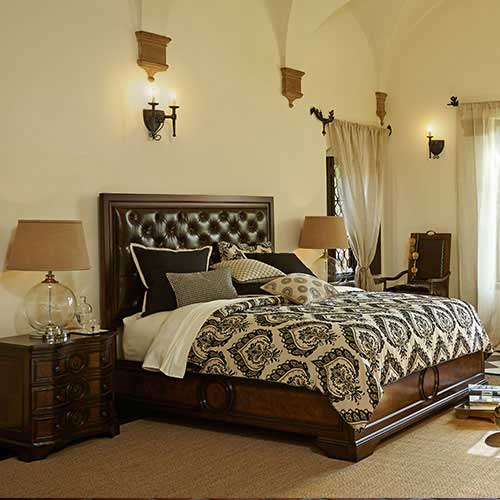 Cal King Upholstered Bed (3 pc)
FINISH:
CHAMPAGNE
DIMENSIONS:
W79.50/127.50" D45.00" H31.00"
W201.93/323.85 CM D114.30 CM H78.74 CM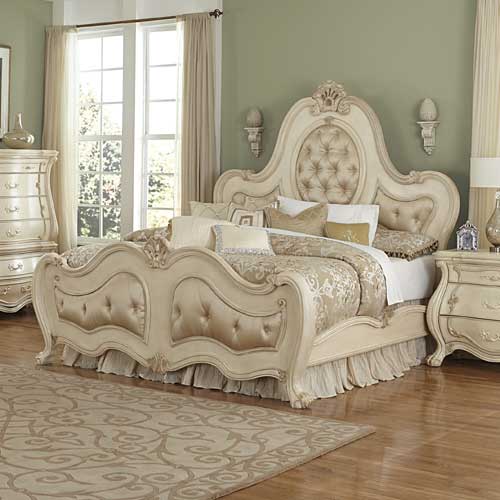 Cal King Upholstered Bed
FINISH:
PEARL CAVIAR W/ BLACK AND GRAY
DIMENSIONS:
W79.50/127.50" D45.00" H31.00" W201.93/323.85 CM D114.30 CM H78.74 CM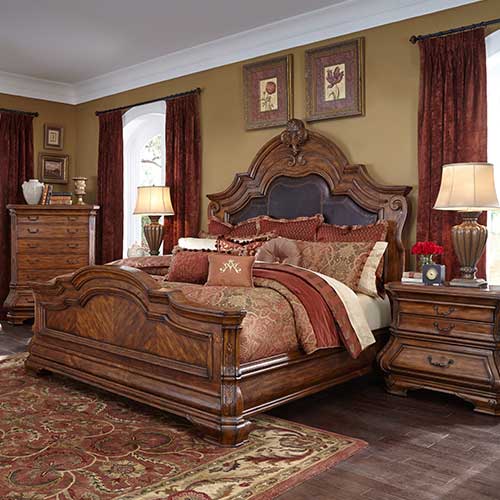 Pearl Caviar w/Black and Gray Upholstered Dresser w/Mirror
FINISH:
PEARL CAVIAR W/ BLACK AND GRAY
DIMENSIONS:
W21.50" D26.00" H45.75"
W54.61 CM D66.04 CM H116.20 CM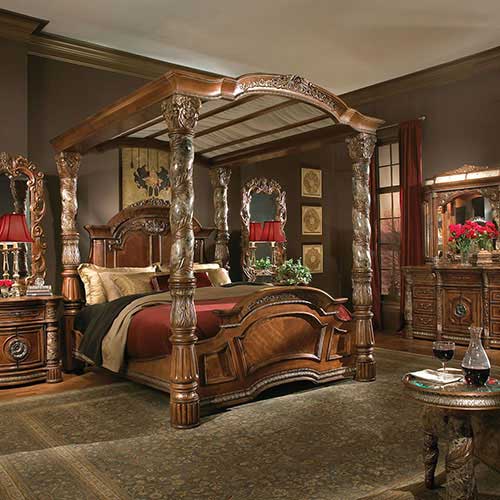 Pearl Caviar w/Black and Gray Upholstered Vanity w/Mirror
FINISH:
PEARL CAVIAR
DIMENSIONS:
W21.50" D26.00" H45.75" W54.61 CM D66.04 CM H116.20 CM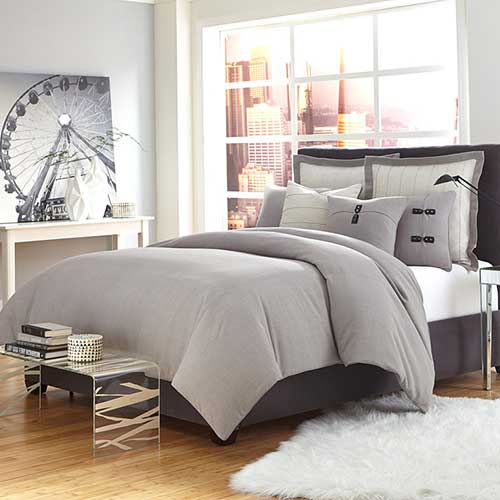 King Canopy Bed
FINISH:
CLASSIC CHESTNUT
DIMENSIONS:
W79.50/127.50" D45.00" H31.00"
W201.93/323.85 CM D114.30 CM H78.74 CM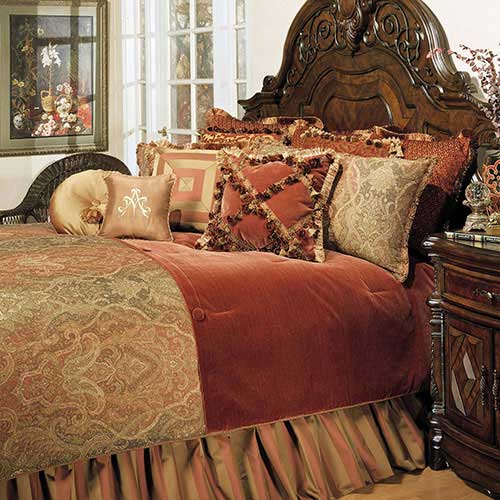 Cal King Bed (3 pc)
FINISH:
HAZELNUT
DIMENSIONS:
W79.50/127.50" D45.00" H31.00" W201.93/323.85 CM D114.30 CM H78.74 CM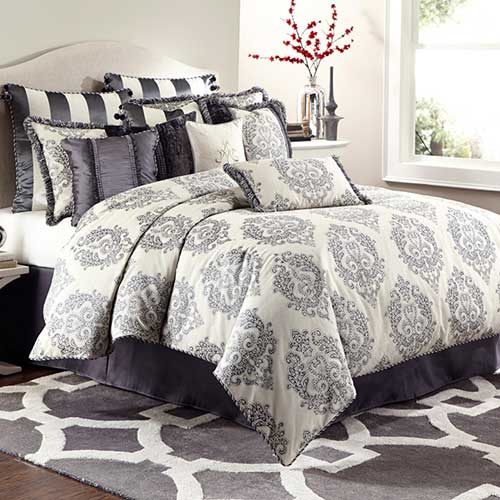 Cal King Mansion Bed (3 pc)
FINISH:
MELANGE
DIMENSIONS:
W21.50" D26.00" H45.75"
W54.61 CM D66.04 CM H116.20 CM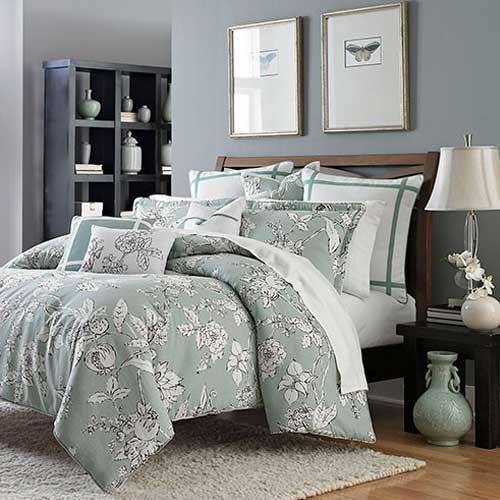 Tuscano Dresser & Mirror 2pc Melange
FINISH:
MELANGE
DIMENSIONS:
W21.50" D26.00" H45.75" W54.61 CM D66.04 CM H116.20 CM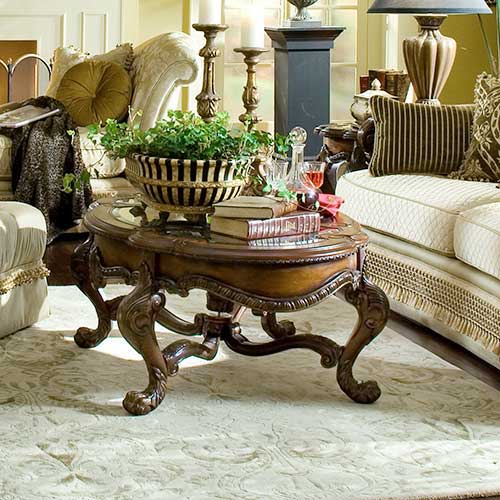 Eclipse Modern Adjustable Cocktail Table w/Walnut Top
FINISH:
NO FINISH
DIMENSIONS:
W36.25/69.50" D36.25/19.75" H17.00"
W92.08/176.53 CM D92.08/50.16 CM H43.18 CM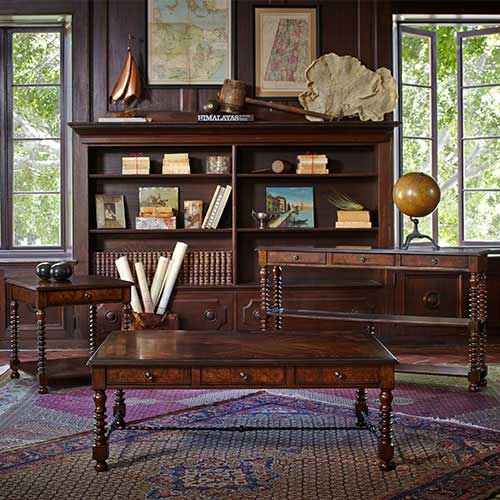 Elan Rectangular Cocktail Table
FINISH:
NO FINISH
DIMENSIONS:
W52.00" D29.75" H16.00" W132.08 CM D75.56 CM H40.64 CM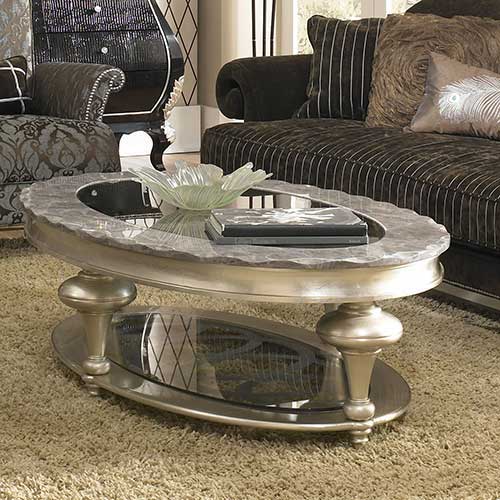 Newport Rectangular Cocktail Table
FINISH:
NO FINISH
DIMENSIONS:
W39.25" D39.25" H15.25"
W99.70 CM D99.70 CM H38.73 CM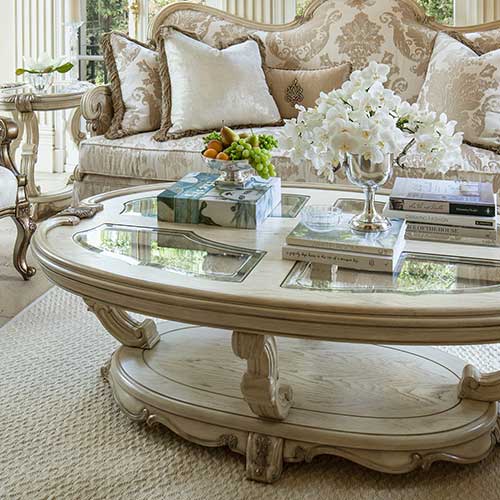 Rapture Rectangular Cocktail Table (2 pc)
FINISH:
NO FINISH
DIMENSIONS:
W55.25" D29.75" H17.00"
W140.34 CM D75.56 CM H43.18 CM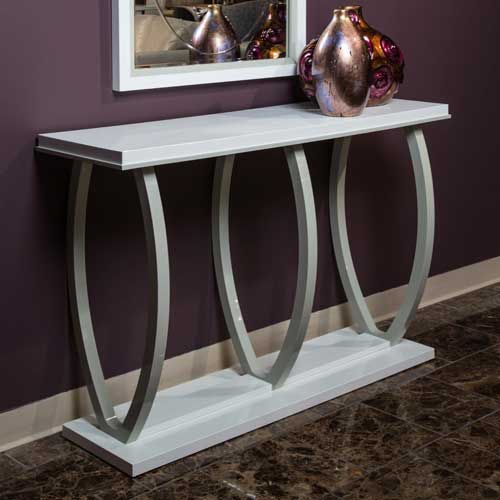 Mirrored/Crystal Candle Holders Short (2/pack)
FINISH:
NO FINISH
DIMENSIONS:
W39.25" D39.25" H15.25"
W99.70 CM D99.70 CM H38.73 CM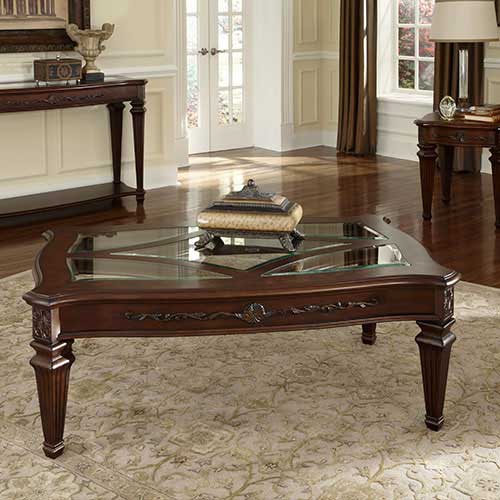 Montreal SlendrTbl Flr Lamp w/Crstl Accnt&RectShade,Violet
FINISH:
NO FINISH
DIMENSIONS:
W55.25" D29.75" H17.00"
W140.34 CM D75.56 CM H43.18 CM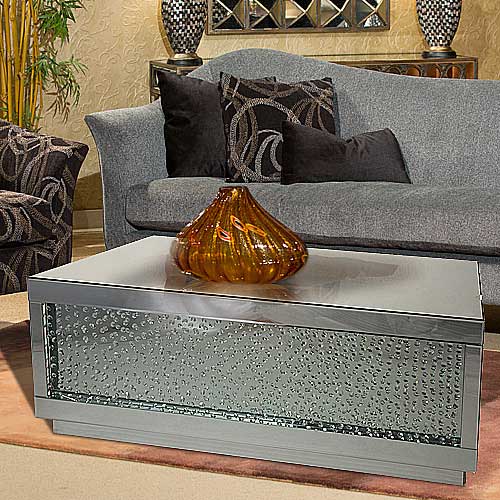 Montreal Cocktail Table
FINISH:
NO FINISH
DIMENSIONS:
W39.25" D39.25" H15.25"
W99.70 CM D99.70 CM H38.73 CM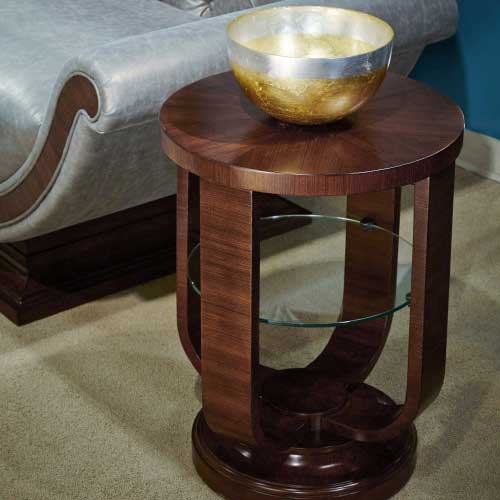 Montreal Mirrored Square Accent Table w/Drawer
FINISH:
NO FINISH
DIMENSIONS:
W55.25" D29.75" H17.00"
W140.34 CM D75.56 CM H43.18 CM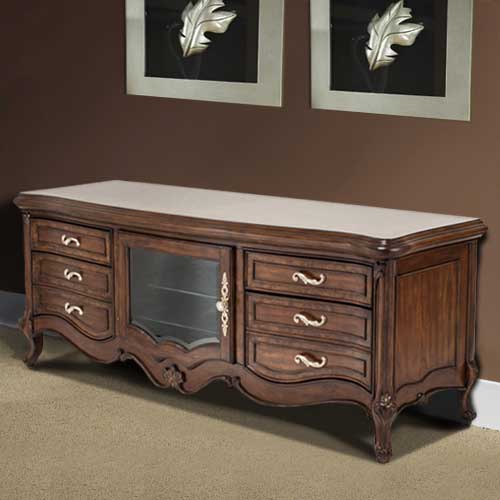 Entertainment Unit (2 pc)
FINISH:
CAPRI
DIMENSIONS:
W79.50/127.50" D45.00" H31.00"
W201.93/323.85 CM D114.30 CM H78.74 CM

Cloche TV Stand Bourbon
FINISH:
BOURBON
DIMENSIONS:
W79.50/127.50" D45.00" H31.00" W201.93/323.85 CM D114.30 CM H78.74 CM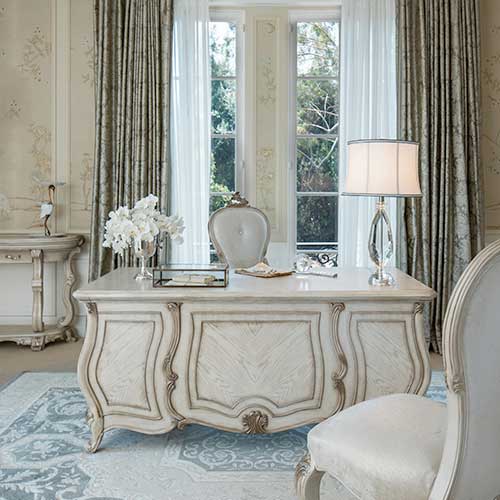 Excelsior Media Cabinet 2 pc Base & Component Fruitwood
FINISH:
FRUITWOOD
DIMENSIONS:
W21.50" D26.00" H45.75"
W54.61 CM D66.04 CM H116.20 CM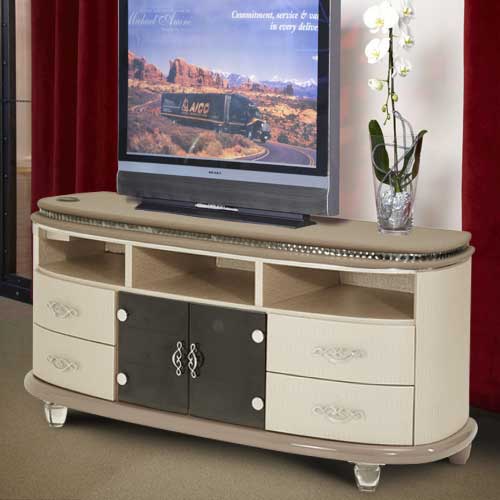 Entertainment Unit (2 pc)
FINISH:
MELANGE
DIMENSIONS:
W21.50" D26.00" H45.75" W54.61 CM D66.04 CM H116.20 CM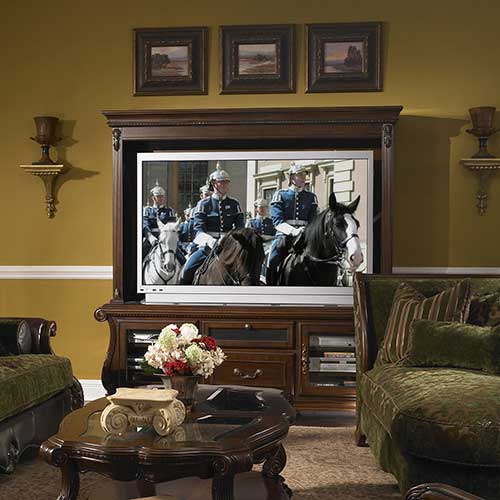 Cosmo TV Console
FINISH:
NO FINISH
DIMENSIONS:
W21.50" D26.00" H45.75"
W54.61 CM D66.04 CM H116.20 CM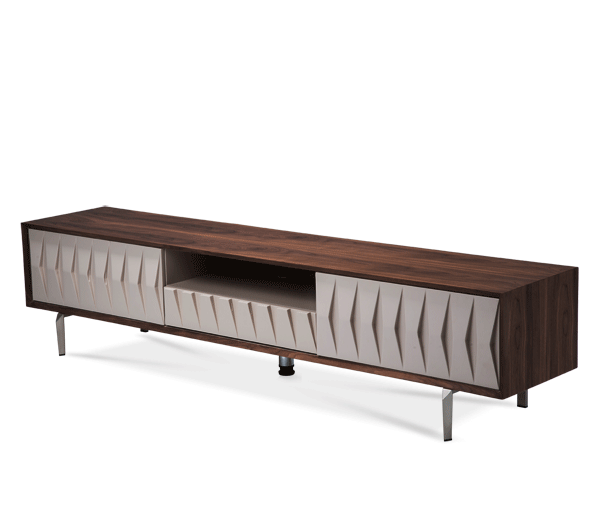 Elan TV Console
FINISH:
NO FINISH
DIMENSIONS:
W21.50" D26.00" H45.75" W54.61 CM D66.04 CM H116.20 CM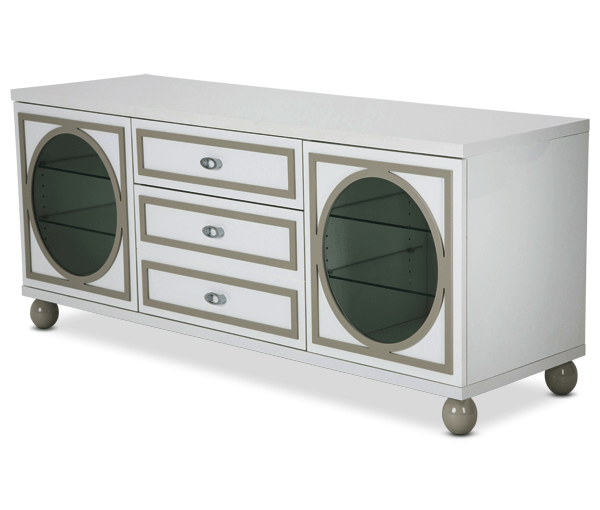 Sky Tower TV Cabinet Cloud White
FINISH:
WHITE CLOUD
DIMENSIONS:
W21.50" D26.00" H45.75"
W54.61 CM D66.04 CM H116.20 CM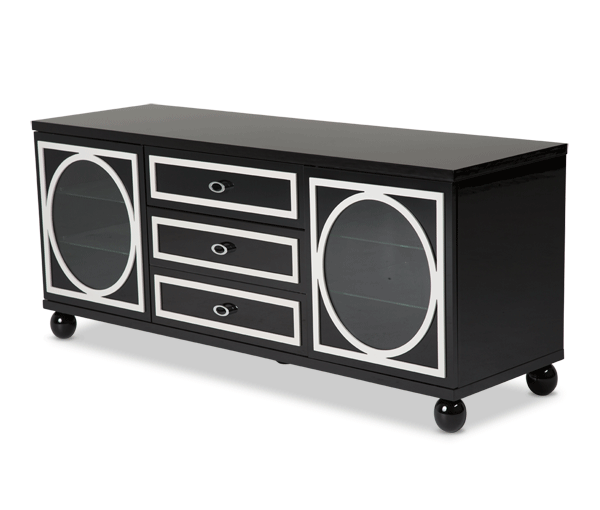 Sky Tower TV Cabinet Black Ice
FINISH:
BLACK ICE
DIMENSIONS:
W21.50" D26.00" H45.75" W54.61 CM D66.04 CM H116.20 CM

MOBILES - Best Choosed Products
---
All Rights Reserved © 2015 Babbar